The Lie Tree will be published on 7th May, and to celebrate this I will be heading north for a small tour (Tourling? Tourlet? Probably not tourette.)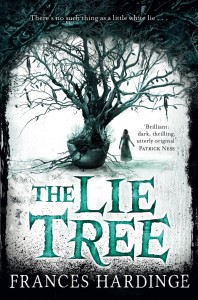 For those that are interested, here is my schedule:
Tuesday 5th May
14:00 Author talk at Moreton Hall School, Oswestry
17.30 Informal talk with teen book club at Booka Bookshop, Oswestry
Wednesday 6th May
10.05 Author talk at Manchester High School for Girls, Manchester
13.30, 14.30 Two author talks at Altrincham Grammar School for Girls, Altrincham
Thursday 7th May
12.10 Author talk at Bolton School Girls' Division, Bolton
14:15 Author talk at Albany Academy, Chorley
Many thanks to Booka Bookshop, Urmston Bookshop and Ebb & Flo Bookshop for supporting and organising these events!