My role at the Kid's Literature Quiz Final was very easy. I just had to support a team from a school in my area. ('Supporting' involved smiling hopefully on the sidelines whilst the team did the hard work, and trying to pretend that I would have been able to answer all the questions.)
I was lucky enough to be supporting the team from The Cherwell School, shown here looking surprisingly chilled despite the fact that the quiz was about to start.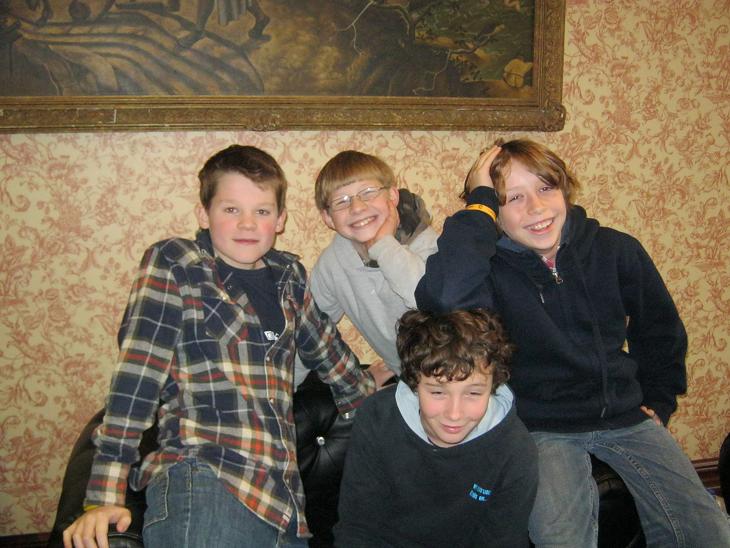 All teams involved were razor-sharp, and gave a good account of themselves. The Cherwell School team were awesome, pouncing on the buzzer to give correct answers on books like Michael Grant's "Gone" after mere fragments of the question, and identifying Ebeneezer Scrooge from only seven words of the description. After an incredibly closely fought contest they took the second prize.
Congratulations also to Cockermouth School for winning the contest, and to all the other teams for a bravura display of literary knowledge. Many thanks to everybody who helped to organise such an enjoyable event!