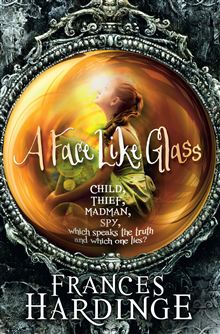 Today A Face Like Glass is venturing out in its new papery apparel. (I love seeing my novels in new covers – it makes me feel as if I've written more books than I actually have.)
To celebrate this, for the next fortnight or so I will be inflicting myself on the public at large, visiting schools, libraries, and bookshops. I will even be invading the airwaves, courtesy of BBC Radio Oxford.
A full list of these events can be found here.