I was lucky enough to be invited to the Chipping Norton Literary Festival, now in its second year. The hotel booked for visiting authors turned out to be, um, a bit grand in places.
Next morning, kindly and well-organised volunteers ferried us to Jaffe & Neale (a wondrous bookshop/cafe with timber beams and a fine range of cake). I was then taken to Middle Barton Primary where I performed before a mixture of Years 4, 5 and 6. There followed discussions of octopi, hats and the relative evilness of sisters.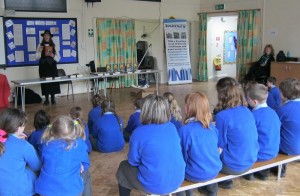 During the book signing, some students found themselves with 1p change after buying their book, and decided to donate it to the author as a 'tip'. This has now been added to my savings.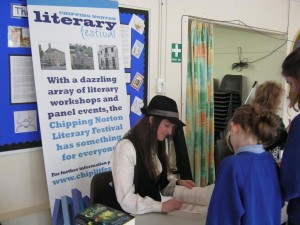 We returned to Jaffe & Neale for lunch in the 'green room', where a happy collection of writers and illustrators were plied with tea, cake, sandwiches and elderflower cordial.