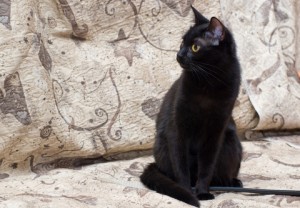 Usually on a Halloween evening I would be lurking in full costume, waiting to dole out sweets to trick-or-treaters. (I usually end up eating quite a lot of them myself. The sweets, not the trick-or-treaters.) This year, however, I am instead heading to Brighton for the World Fantasy Convention!
On the Friday, from 4pm until 5pm, I will be appearing on a panel with a stellar collection of YA authors – Garth Nix, Sarah Reese Brenna, Chris Priestley, Holly Black and Chris Wooding. The title is "Not in Front of the Children: How far should you go in YA Fiction?" and the panel will be discussing how far sex, drugs, violence, etc. have a place in Young Adult fiction.
On the Sunday between 11am and 12am I will be joining a group of seven other writers of children's fantasy: Emma Barnes, C J Busby, Teresa Flavin, Amy Greenfield, Katherine Langrish, Katherine Roberts and Linda Strachan. We will each be giving a short five minute reading from one of our books.
Meanwhile, my good friend Rhiannon Lassiter is holding her own online Halloween party. It's a blog party celebrating the release of Little Witches Bewitched, a collection of short stories about two young people who remain admirably good-natured and level-headed when somebody transforms them into witches in a  fit of pique. (Just for Halloween, you can buy the book at a reduced price.)
Have a wonderful Halloween, everybody, and hope to see some of you at the World Fantasy Convention!